Make it easy for customers to message you through QR Codes
I am amazed by the speed at which QR Codes have been adopted by the general public. We recently hosted a booth in Indianapolis, Indiana and almost as an afterthought we decided to place a notice with a QR code on our table. It was very interesting to learn that many of our booth visitors would immediately scan our QR code. Did you know that you could use this growing trend to make it easier for your customers to contact you and also demonstrate that you are on the cutting-edge when it comes to technology.
What is a QR Code?
A QR Code is text encoded in a machine readable image. It is similar to the more familiar Bar Codes that we have all grown so accustomed to but with some important differences:
QR Codes are two-dimensional, i.e. it contains information in both the vertical and horizontal directions where barcodes are only one dimensional.
QR Codes have built-in error correction - this means that a portion of the QR Code can be damaged without making the QR Code unreadable. Barcodes does not have error correction.
QR Codes can be read using most standard mobile device cameras - this is not the case with barcodes. This simple fact is leading to the the amazing consumer adoption of QR Codes.
QR Codes can store a lot more information than Bar Codes - version 40 QR Codes can store up to 4,296 alphanumeric characters where a typical barcode holds between 8 and 25 Characters.
How are QR Codes used?
QR Codes are increasingly being used in marketing to make it very easy for customers to find more information on a product or service. Here are some examples of QR Codes used in promotional campaigns - go ahead and scan them using your phone's camera to see how great this works.
COKE CREATED A VERY CREATIVE QR CODE GUIDING PEOPLE TO THEIR WEBSITE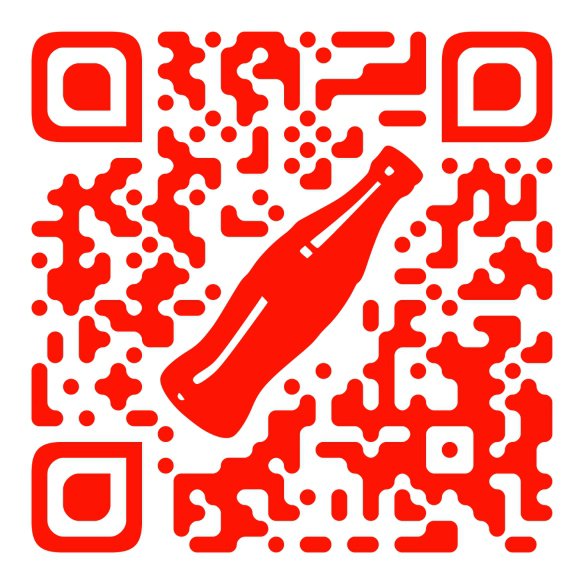 THIS GYM DISCOUNT IS A GREAT EXAMPLE OF A PROMOTION WITH A QR CODE LINK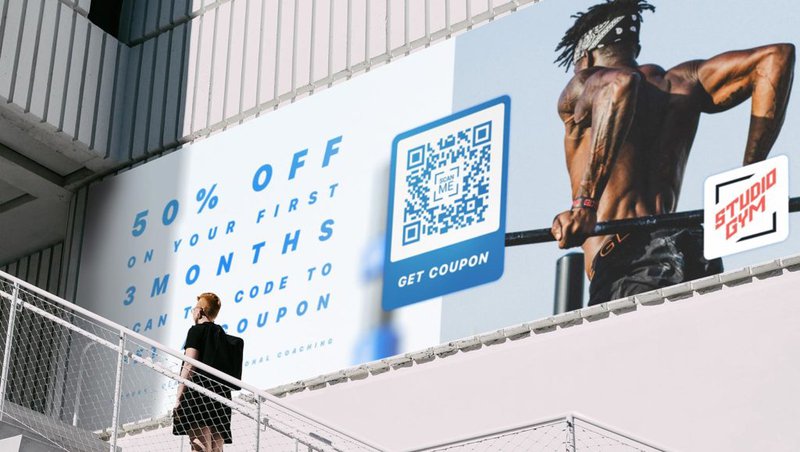 I'll now explain how you can make it easier for customers to message you through a QR Code.
Use QR Codes to make it easier for customers to contact you
The VoyagerNetz team is always interested in ways to make message based engagements even easier for your customers. In a previous blog article I explained how you can easily add a Click To Text button on your website. QR Codes work in a very similar way but instead of a button the link is embedded in a scannable image. As an example go ahead and scan this image (if you want you can tell me what you thought of the article or just cancel the message before you send it.).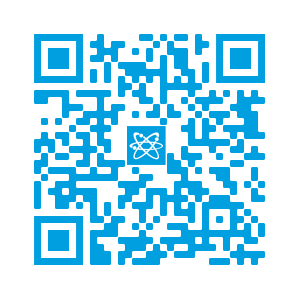 Creating the above image was pretty easy and took about five minutes. These are the two steps I followed to create it:
Used https://www.qr-code-generator.com/ to generate a SMS type QR Code. I used our brand colors to make it blue.
I used photoshop to add our little logo to the center of the QR code - exported it and then uploaded it to our website.
Adding a logo to a QR code like I did above can cause the QR Code to malfunction so this has to be tested thoroughly. If you have any issues scanning this code please let me know and if you need any help with any of these steps I will be happy to help.