Engage Version 1.0 is Here!
We have officially launched our Version 1.0 of VoyagerNetz Engage. Over the next 10 days all of our clients will be upgraded!
Big News
New Usage Dashboard! There is now a new option in the Dashboard Section, for a Usage Dashboard. There are graphs for both inbound and outbound messages, that allows you to see the amount of messages in your account organized by month as well as channel those messages came in on. These dashboards are updated live, and within a few seconds of a delivered message!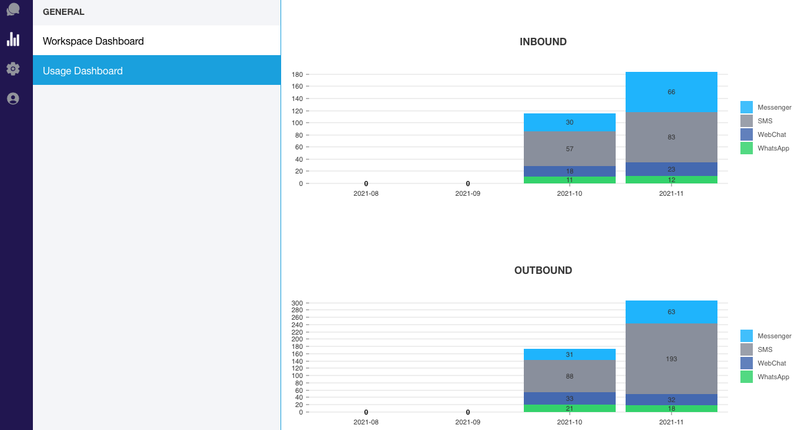 New Functionality
When closing a form with unsaved changes, you will now be presented with a confirmation message/option.
The first #extension in a received message that matches a standard response will trigger the specific response to be sent - as opposed to only responding if exclusively the hashtag was sent as message.
You can now delete a standard response/outcome category if it is not in use.
Images have now been added to blank spaces in Engage when conversations or items are not selected with instructions, for a smoother experience.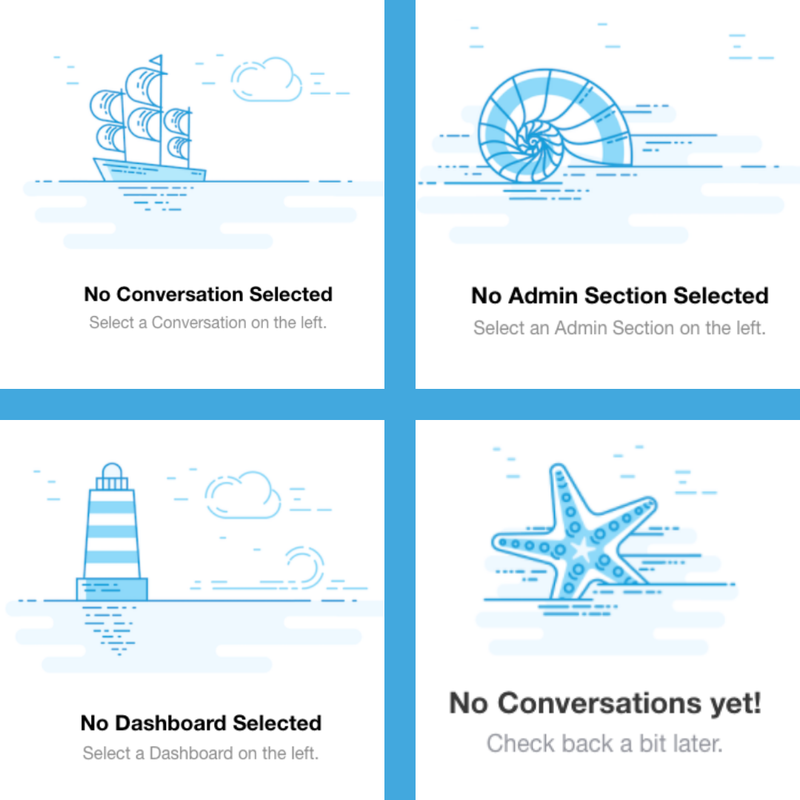 Notifications will now not show the Facebook ID if the name is available - making for simpler notifications!
Within Conversation History you can now see the History of the conversations, including Transfers, Participation, and more!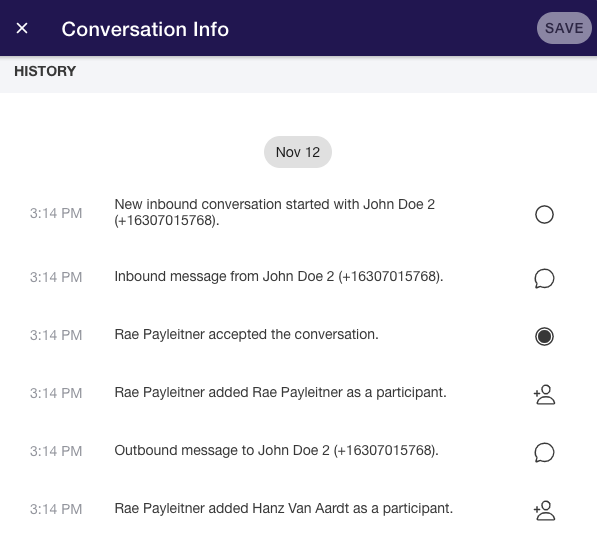 When a password is being reset, a message will now be shown informing the user of the email that is sent.
When an inbound message with only an image, the notification would show "null" in the push notification. It will now say "See attached".

Feedback Responses
This is where we tell you the fixes we made in response to your feedback and concerns. Remember: we love your feedback, do not hesitate to let us know what you think and how we can improve!
A Facebook image with a caption failed to send. This will now be sent as two separate messages. - Fixed!
There was a possibility that message processed close to one another create multiple conversations and customers in the system instead of a single customer and conversation with all the messages. - Fixed!
On certain iPhones the scrolling of conversation messages did not work. - Fixed!
Dashboard occasionally would fail to load. - Fixed!
There was a problem with the Delayed Response to Inbound Message automatic reply. - Fixed!
When navigating away from a settings page with unsaved changes, you were not prompted to discard changes. - Fixed!
Coming Soon...
We are so excited for this arrival of Version 1.0. We look forward to sharing it with all of you! We are also already in the process of working on VoyagerNetz Engage Version 2.0, so you can look forward to Blogs about that progress in the future. We are so grateful to all of you for joining us on this journey, and we believe that Version 2.0 will bring only more functionality and solutions for you and your business!

Exciting things are ahead!

Your VoyagerNetz Team